It's Also the Most Powerful Force in the Matrix Movie
As of this writing, nobody has answered correctly. What do you think the most powerful force in the Matrix movie and the universe is? Without it, all would have been lost. 
My unscientific survey gathered a lot of answers. Most answers involved "the mind" in various ways.
From Plato's Allegory of the Cave to why so many things taste like chicken, there are a lot of powerful forces and concepts in the Matrix movie. Many cross into our reality. But none of these are the correct answer.
If you said Trinity loving Neo, you would be getting close, but not quite. Because Trinity loving Neo did not bring Neo back from the dead. 
If Trinity's love was all Neo's resurrection required (because Trinity loved Neo before he was killed), Neo would have come back to life right after the agent shot him.
If all Neo needed was Trinity's love, she would not have had to tell Neo she loved him.
Element One of Three
Trinity loving Neo was only one of the three parts needed to ignite the love that could bring Neo back to life. Oxygen is only one of three elements needed for a fire. Have you seen the "fire triangle" before?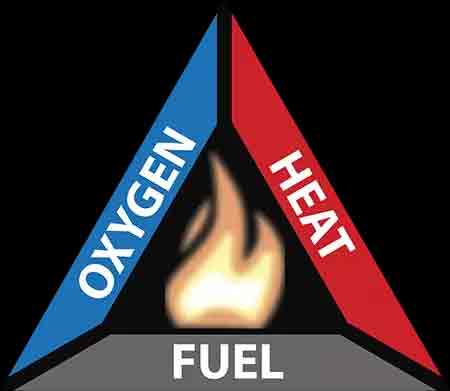 The three elements a fire needs to ignite. wikipedia.org
Element Two
The second part of the most powerful force is knowing you are loved like that — when Neo found out Trinity loved him. Knowing is more powerful than hope, belief, or faith.
When Trinity told Neo she loved him. He did more than believe it — he knew it!
The Third Element
The final part of this kind of love is loving in return. Because a love like this must flow, in the same way, crystal clear, nourishing water must flow.
If water does not flow, it becomes stagnant and unhealthy. Love like this must flow through you to be healthy too.
After the three elements are together and catch fire, they will continue to burn as long as all three elements last.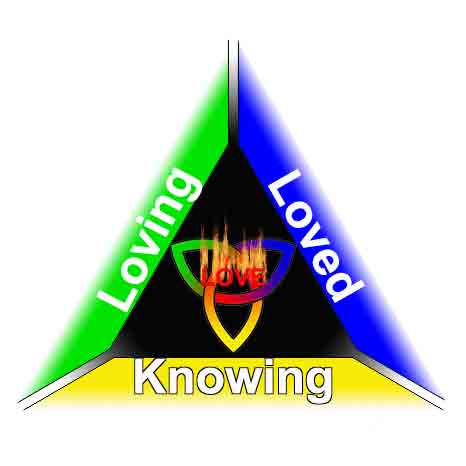 The flowing trinity knot of love. Image by the author.
Once love has all three elements, loving, loved, and knowing you are loved — boom! It catches fire big time. This chain reaction of love brought Neo back to life and realize his full potential. Believe it or not, you are loved like that.
What Do You Think?
Do you agree or have another idea? I would love to hear your thoughts.
Thank you for reading.
If you enjoyed this, please subscribe below.